DogBitesMan » Featured, General, Media » White-anting starts early for new SBS boss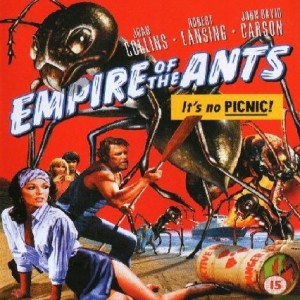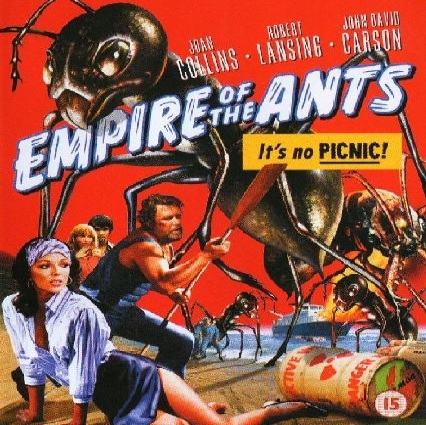 SBS's managing director-designate Michael Ebeid is still two months away from getting his feet under his new desk but already the white-anting has started.
Nothing surprising in that; it's an important job in Australia's media and cultural landscape, so anyone taking it on is bound to come under scrutiny, especially someone as relatively unknown as Ebeid.
And inevitably there will be some who see his qualities and qualifications – Egyptian heritage, no significant broadcasting or journalism experience, commercial focus, currently an executive at the ABC – with either relief or trepidation.
But compared to the relatively smooth induction the present incumbent Shaun Brown had to the job in 2006 – with barely a mention of his troubled time at TV New Zealand – Ebeid came under fire the moment SBS Chairman Joseph Skrzynski formally announced his appointment.
In fact, disaffected mutterings had already started leaking out of the corporation's Artarmon headquarters in Sydney before the announcement, once it was suspected the gig might not go to an internal candidate and therefore drastic change might be afoot for the multicultural broadcaster.
The Australian media writer Michael Bodey led the charge in a story three days after the announcement with observations like "Michael Ebeid's appointment …has been greeted with a mixture of shock and bemusement" and "Some of his former colleagues are incredulous at his appointment, with one describing it as 'weird'."
A week later he returned to the topic with a story headlined "Angst over Ebeid SBS appointment" in which he reported that "a number of internal candidates who failed to win the top job [were] considering their options."
This especially obvious conclusion – a clear case of dog-bites-man journalism – came hard on the heels of an article in New Matilda in which I argued precisely that some of the current executive should be trembling in their shoes.
I wrote that Ebeid would inherit "a weak senior management team" and that "his first task — and the first indicator of how well he will perform — should be to drastically re-engineer management at the broadcaster.
"He is allegedly not a man inclined to slash-and-burn, but unless he asserts his presence immediately with dismissals, more rigorous performance management and some clever new appointments, hope for reform will be dashed."
Bodey described some of the current SBS executive as "high profile and well-credentialled candidates", which suggests that either he or they are out of touch with the level of expertise needed to reinvigorate the national broadcaster and which presumably – at least in the selection panel's eyes – they don't possess to Ebeid's level..
Apart from the fact that Ebeid's qualifications for the job can appear thin under some lights, it's not difficult to guess why some at SBS will not welcome his appointment, apart from any individuals who might feel hurt at being passed over.
The current executive team was almost all appointed by Brown when he was Head of Television or managing director. They owe him a degree of loyalty and they have presumably felt comfortable enough under his vision and management to have stayed during SBS's decline and its move away from its core multicultural Charter. Of the 12-member Executive Brown put in place after a major restructure of the corporation, only one had a discernibly non-English speaking background, the head of the multilingual radio division.
While some senior managers might be fearful of losing their well-paid jobs under the new broom, it is also possibly that certain cliques within SBS are fearful having a boss who is obviously and unquestionably "ethnic", working to a Board which is increasingly culturally diverse and headed by a Chairman who has publicly committed to making SBS more responsive to its Charter responsibilities "to provide multilingual and multicultural radio and television services that inform, educate and entertain all Australians and, in doing so, reflect Australia's multicultural society".
Little wonder staff at all levels might be jittery. For many managers and staff appointed after the onset of the "mainstreaming" years of the Board under Brown and Chairman Carla Zampatti, multiculturalism is almost a foreign land.
To have a boss who not only knows the lie of that land – and which natives are friendly and which are not – but also publicly believes in the multicultural vision can be a very scary thing.
Of course, none of the decision-makers at SBS will admit to this lack of understanding because – to paraphrase Donald Rumsfeld – they don't know that they don't know. For the past several years they have cocooned themselves in the SBS universe, protected from the realities of multicultural Australia by an active policy of disengagement from those in the ethnic communities – especially the so-called "ethnic lobby" – who might try to tell them what to do. Worse than this, many managers and staff at SBS have spent so much time telling each other they are unique that they no longer benchmark their performance in the real world to check how well they're tracking against more universal standards.
So occasionally there is a need for someone new to bring a fresh perspective into an organisation. When Brown first took over SBS TV and then the whole corporation, he brought in so many outsiders to replace existing managers that long-time staff used to joke that the only thing they would not admit at an interview for a job within SBS was that they already worked there.
The irony, of course, is that those same newcomers are now moaning that the top job should have gone to an internal candidate. A case not of dog bites man, but dog bites self.
________
FOOTNOTE: Significantly, by the end of the week, the Sydney Morning Herald was running a story about a backlash against the white-anting – whatever the term for that is. Defenders of Ebeid and his appointment quoted in the article included Foxtel chief executive Kim Williams. The ABC's managing director Mark Scott and SBS chairman Joseph Skrzynski both reiterated their support for Ebeid.
Filed under: Featured, General, Media · Tags: ABC, Carla Zampatti, ethnic lobby, Joseph Skrzynski, Mark Scott, Michael Bodey, Michael Ebeid, New Matilda, SBS, SBS Charter, Shaun Brown, Sydney Morning Herald, TV New Zealand